Monday, October 8, 2012
DAILY TENNIS NEWS - BRIEFS
Copyright © 2012 Daily Tennis News Wire. All rights reserved. www.dailytennis.com
---
Federer Is Surprised To Get a Death Threat
Roger Federer is determined the death threat he was issued in the build up to the Shanghai Rolex Masters will not affect his determination to end 2012 as the world's no.1 ranked male player for the sixth time in his career.
"Obviously it's been a different type of preparation and it's a little bit of a distraction - there's no doubt about it. You have to be aware of what's happening around about you but that is the case anywhere today with my fame and all that stuff. But it's been fine. I'm happy I'm here and I feel I'll have a good preparation to start on Wednesday or Thursday."
Li Earns Final Singles Place At Istanbul
The WTA announced that China's Li Na has secured the eighth and final singles place at this year's TEB BNP Paribas WTA Championships, which will be staged at the Sinan Erdem Arena in Istanbul, Turkey.
IMG To Hold Big Tournament To Award A Wildcard To Another Tournament
The 2012 IMG Academy Futures Wildcard Tournament is being held Nov. 3-5. The winner of the event earns a wildcard into the main draw of the 2012 IMG Academy $10,000 Futures – a USTA Pro Circuit Event, to be held Nov. 13-18. The finalist will also earn a spot into the qualifying draw, November 9-12.
ATP Player Zhang Ze Would Like To Be China's Male Li Na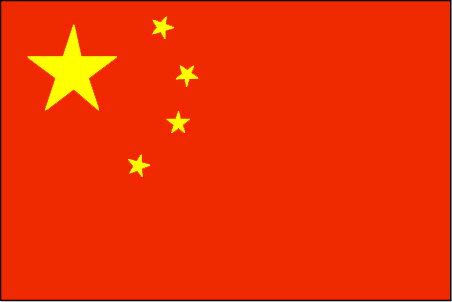 China's Zhang Ze may never win a Grand Slam like his countrywoman Li Na did, but given that mainland China has never produced a top-50 male player, the 22-year-old's run to the Beijing quarterfinals was something to get happy about.
Zhang made history when he became the first Chinese man ever to beat a top-20 player when he upset No. 14, Richard Gasquet.
---
Daily Tennis News—Business
Bob Larson Tennis produces several tennis newsletters. One of these is Daily Tennis News—Business. This publication is a daily report on the money in tennis; Who is getting the money, Where does it come from, What do they do with it and Where does it go.

If you are interested in the business side of tennis, you will find it interesting. For a free copy of Daily Tennis News—Business, just send an email to bob@tennisnews.com and say you want a sample of Tennis Business.
A Collection of Tennis Images For Sale
A professional tennis photographer has been shooting for almost 40 years at all the major and minor tennis tournaments for the wires systems, daily newspapers, magazines and advertising agencies. He has been to venues all over the world and has compiled tennis images (archives) of all the professionals and some juniors. The images have all been preserved in a temperature-controlled environment and are color positives (slides), color and black & white negatives and contact sheets, as well as digital. There are in excess of 400,000 images and they are for sale. Seller will transfer copyright and will give total usage to the purchaser. Lists available with players, tournaments, dates, etc. For more information please contact 954-448-4999.
Tennis Job of the Day
The Racquet Club Lake Bluff is seeking a tennis professional certified by the French Tennis Federation who is currently legally able to work in the United States. The Racquet Club utilizes the French Tennis Teaching methodology exclusively to deliver the finest tennis teaching experience. The Racquet Club of Lake Bluff is located amidst the beautiful communities of Lake Bluff and Lake Forest on Chicago's north shore. It is home to hundreds of players and recognized as a top junior tennis training facility.

Please email Timmer Halligan at thalligan@racquetclublakebluff.com with resume. Pay is above average for the industry and will be based on experience level.
Bob Larson's Tennis publishes Daily Tennis Jobs a daily list of available tennis jobs throughout the US market. Only $10 a month. For a free sample of the current list, just email bob@tennisnews.com and say you want a free sample of Jobs.
---
Provide Daily Tennis News Briefs to your membership
Contact us at 952-920-8947 for details or email bob@tennisnews.com
---
THIS WEEK

MEN
Shanghai

WOMEN
Linz
Osaka



NEXT WEEK

MEN
Moscow
Stockholm
Moscow

WOMEN
Luxembourg
Moscow
RESULTS - MEN
SUNDAY
Beijing
Singles - Final
(1) N Djokovic def. (3) J Tsonga 7-6(7-4) 6-2
Doubles - Final
(1) Bryan/Bryan def. (Alt) Berlocq/Istomin 6-3 6-2

Tokyo
Singles - Final
(8) K Nishikori def. (6) M Raonic 7-6(7-5) 3-6 6-0
Doubles - Final
(4) Peya/Soares def. (1) Paes/Stepanek 6-3 7-6(7-5)

Shanghai
Singles - First Round
(16) P Kohlschreiber def. R Harrison 6-4 6-4
M Klizan def. T Bellucci 6-3 6-4
F Verdasco def. G Soeda 6-2 6-4
RESULTS - WOMEN
SUNDAY
Beijing
Singles - Final
(1) Victoria Azarenka def. (2) Maria Sharapova 6-3 6-1
Today's tennis results can be found at www.tennisnews.com
---
© Copyright 2012. No duplication is permitted without permission from Bob Larson Tennis